You can never get a cup of tea large enough or a book long enough to suit me.
~ C.S. Lewis
The fantasy debuts this year have been absolutely fantastic. I binged on four particular debuts last month.
First: AN EMBER IN THE ASHES by Sabaa Tahir.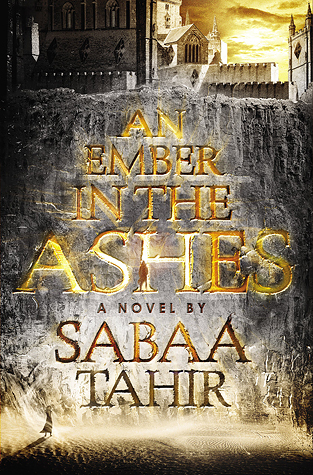 Goodreads Description: Laia is a slave.
Elias is a soldier.
Neither is free.
Under the Martial Empire, defiance is met with death. Those who do not vow their blood and bodies to the Emperor risk the execution of their loved ones and the destruction of all they hold dear.
It is in this brutal world, inspired by ancient Rome, that Laia lives with her grandparents and older brother. The family ekes out an existence in the Empire's impoverished backstreets. They do not challenge the Empire. They've seen what happens to those who do.
But when Laia's brother is arrested for treason, Laia is forced to make a decision. In exchange for help from rebels who promise to rescue her brother, she will risk her life to spy for them from within the Empire's greatest military academy.
There, Laia meets Elias, the school's finest soldier—and secretly, its most unwilling. Elias wants only to be free of the tyranny he's being trained to enforce. He and Laia will soon realize that their destinies are intertwined—and that their choices will change the fate of the Empire itself.
Likes: Um, everything. The world-building. The POC characters. The pacing was steady and some of the most high-stakes/impact reading I've enjoyed in years.
Dislikes: Can't really think of much. I noticed, as a fellow writer, that one main character had a major, almost cliche (coward to hero saving the day) arc, while the other character had a much more subtle, almost nonexistent arc. But other than that, I have no complaints. MUST READ!
I squealed for Sabaa Tahir when I heard she finally got a book deal for Book II. CANNOT WAIT!
Next I read A COURT OF THORNS AND ROSES by Sarah J. Maas.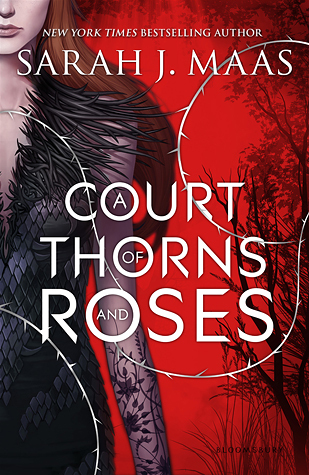 Goodreads Description: When nineteen-year-old huntress Feyre kills a wolf in the woods, a beast-like creature arrives to demand retribution for it. Dragged to a treacherous magical land she only knows about from legends, Feyre discovers that her captor is not an animal, but Tamlin—one of the lethal, immortal faeries who once ruled their world.
As she dwells on his estate, her feelings for Tamlin transform from icy hostility into a fiery passion that burns through every lie and warning she's been told about the beautiful, dangerous world of the Fae. But an ancient, wicked shadow grows over the faerie lands, and Feyre must find a way to stop it . . . or doom Tamlin—and his world—forever.
Likes: The cover – gorgeous! I've been a hard-core Maas fan since she had her fiction up on FictionPress.com before THRONE OF GLASS was published. So any of her work is an automatic read for me. She's a master at creating secondary characters. Lucien is probably my favorite character of all time. I'm dying to read more about him and Rhysand in Book II.
Dislikes: This book was written after TOG but wasn't published until after many of the TOG books in the series. And… it kinda shows. ACOTAR wasn't as polished or refined as CROWN OF MIDNIGHT or HEIR OF FIRE. I've never felt like the pace was dragging while reading the TOG series (cannot wait for Book IV this fall). I savored every page, every word.But I was tempted to flip through pages as things slowed in the middle of ACOTAR. Although once you're Under the Freaking Mountain… OMG! I think I got whiplash. Best third act of all time. OF ALL TIME!
I went headfirst into THE WRATH & THE DAWN by Renee Ahdieh after ACOTAR.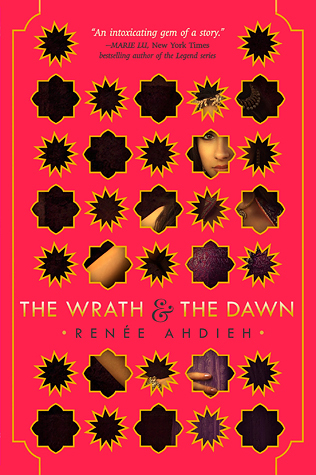 Goodreads Description: Every dawn brings horror to a different family in a land ruled by a killer. Khalid, the eighteen-year-old Caliph of Khorasan, takes a new bride each night only to have her executed at sunrise. So it is a suspicious surprise when sixteen-year-old Shahrzad volunteers to marry Khalid. But she does so with a clever plan to stay alive and exact revenge on the Caliph for the murder of her best friend and countless other girls. Shazi's wit and will, indeed, get her through to the dawn that no others have seen, but with a catch . . . she's falling in love with the very boy who killed her dearest friend.
She discovers that the murderous boy-king is not all that he seems and neither are the deaths of so many girls. Shazi is determined to uncover the reason for the murders and to break the cycle once and for all.
Likes: Stunning prose and flawless world-building. A fantastic story inspired by A Thousand and One Nights. The details Renee places into this book are just… impeccable.
Dislikes: I think her world outshone her characters. I was more intrigued by the setting than the characters. Mostly because they were so standard. Badass bitch as the MC, misunderstood villain, vengeful father, childhood sweetheart, etc. None of the characters surprised me. Even though they were standard, they were lovely, and I grew to care about each of them. Book II is going to be epic!
Finished off with RED QUEEN by Victoria Aveyard.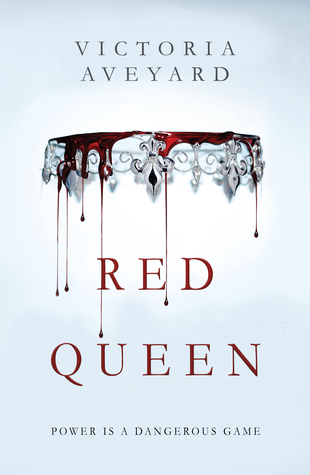 Goodreads Description: The poverty stricken Reds are commoners, living under the rule of the Silvers, elite warriors with god-like powers.
To Mare Barrow, a 17-year-old Red girl from The Stilts, it looks like nothing will ever change.
Mare finds herself working in the Silver Palace, at the centre of
those she hates the most. She quickly discovers that, despite her red blood, she possesses a deadly power of her own. One that threatens to destroy Silver control.
But power is a dangerous game. And in this world divided by blood, who will win?
Likes: Another great cover. Another oppressed individual rising up and getting used by both the superior forces and the rebels story, but it's unique enough to bring a freshness to such a tired storyline. Lots of twists that keep you guessing. I saw a few coming, but some truly surprised me.
Dislikes: Never really learning about the red blood vs silver blood and how that all works. It's a series, so I'm sure she'll get into that detail, but not knowing why some people suddenly had silver blood and developed powers was a little weak in the world-building department.
All 2015 debuts. All absolutely amazing and recommended.
June seems more like a series clean-up month for me. More book recommendations/reviews to come.
Happy reading!